Skip to Main Content
Custom Decks for North New Hyde Park Yards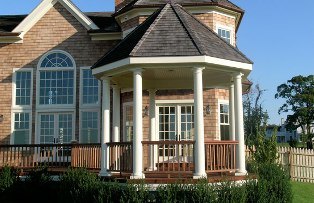 North New Hyde Park custom deck builders are here to build you a custom deck for your North New Hyde Park home that will look great and last for years to come. Our trained professionals will work hard to ensure that you have the deck that will make your home look great and that you will enjoy spending time on it.
Our professionals have been providing the North New Hyde Park area with quality professsional custom deck solutions for years and can provide you with the same high quality professional services so give them a call and see what they can do for you. Just ask around and you are sure to find atleast one home owner that has had a custom deck built for their home and see what they have to say about the quality workmanship and the professional results that they got from our trianed professionals.
Decks Unique is a professional custom deck builder providing quality services.
Offering Long Island Quality Deck Designs and Services:
What Our Clients Say
About Decks Unique
The design of the deck is beautiful; the materials are of the highest quality, and the construction if flawless [...]
We were very impressed with the quality of the workmanship and the contractors were quick and very clean [...]