Skip to Main Content
Long Island Custom Deck Testimonials
Here's what a few our our satisfied Long Island customers had to say about our experienced company and and professional deck construction:
Dear Decks Unique,
A big thank you to everyone at Decks Unique for their excellent customer service.

About ten years ago my wife and I decided to put a large TREX deck around our house, Lou Pagnutti was both knowledgeable and prefessional from the beginning to end. He gave us fabulous tips from benches to where to place the stairs. It has been the focal point of our backyard and we love it. This year we decided to put in an inground pool and noticed the railing around the deck was beginning to lean, we quickly contacted Decks Unique sending a photo asking them to come out and take a look. Even after all this time they backed there work and came out and fixed the deck back to its original fabulous state.

They exceeded our expectations and we can't say enough about how thrilled we are about choosing Decks Unique. We would recommend them without hesitation.
It would not be enough to thank you for the exceptional work without neglecting to mention what a pleasure it was to deal with you. You are someone who tries very hard to please a customer. Decks Unique is the rare example of the type of business that we all wish were more common.
Louis Pagnutti is truly a professional and his conscientious effort to ensure all my needs were met expeditiously and to my complete satisfaction.
The design of the deck is beautiful; the materials are of the highest quality, and the construction if flawless.
...we contracted you to do a deck in combination with a brick patio, a walkway in concrete with slates and two trellises. The work appears to be a regular job, but turned out a majestic structure which combined all of the above materials. You proved to be, in addition to a very good worker, a great designer and craftsman full of intuitive imagination and most of all very reliable.
For our new deck we did the right thing and interviewed 10 potential contractors. Others were higher and lower, but Lou is the best! We are very happy with our choice of contractor, our beautiful deck, and all our interactions with Decks Unique. His 20 years of experience and the photo images of their work is full testimonial of what kind of work he does. We plan to go with Lou for pavers in the sprint too and fully recommend Decks Unique.
I joined Angie's List, found twelve choices and after researching them all; narrowed down the field to asking for five estimates. Decks Unique came through with flying colors. I found in them an excellent team of individuals to create an exquisite patio. I highly recommend this company, the quality of work is 100%.
WONDERFUL SERVICE - BEAUTIFUL DECK - OUTSANDING WORKMANSHIP. Everyone, from sales to installation were very professional, personable and hardworking. We have a beautiful deck that will last for many, many years to come. They arrived on time and the work went off without a hitch in not time. I'd tell anyone asking to use Decks Unique.
From beginning to end, it was a pleasure working with Decks Unique. They were courteous, informative, on-time, helpful, and cleaned up after themselves. I had investigated 4 other companies and their pricing, reputation, and work had me choose them for my project. I now have a lovely deck and I am thrilled with my choice. I would recommend them to all my friends - no complaints.
We were very impressed with the quality of the workmanship and the contractors were quick and very clean. Highly recommended. The price was better than all the estimates also.
Decks Unique came highly recommended by two different friends of ours and now, I also highly recommend this company. The deck was completed in one day and was even more beautiful than I could have ever imagined. Lou was fantastic and a pleasure to work with from beginning to end. The attention to detail is truly incredible. The yard was immaculate when the builders left. The only thing that remained was our beautiful deck. Thank you Lou and the staff of Deck Unique!!!!
FANTASTIC! These guys did everything right starting with the estimate. Scott explained all of the possible materials that could be used and showed us samples. He also gave us several options for how the decking could be applied. The crew arrived on time and finished ahead of schedule. The craftsmanship was excellent and the porch is beautiful. Every attention to detail was made and it shows in the finished product. No damage was done to my lawn or flower beds. I would HIGHLY RECOMMEND them!
This company was superb. From the start we found them very professional and very personable. They attended to every question we had. We highly recommend them.
Decks Unique did a moderate size deck for us in our backyard in TimerTech and it came out great. From the first time I met their salesman for an estimate, until the final nail was put in the deck, they were nothing but professional. The salesman showed up for the estimate 10 minutes early, was courteous, and gave us some great ideas. All that carried through to the build ling process with the owner, Lou. These guys are second to none as far as their professionalism, price, and quality of work.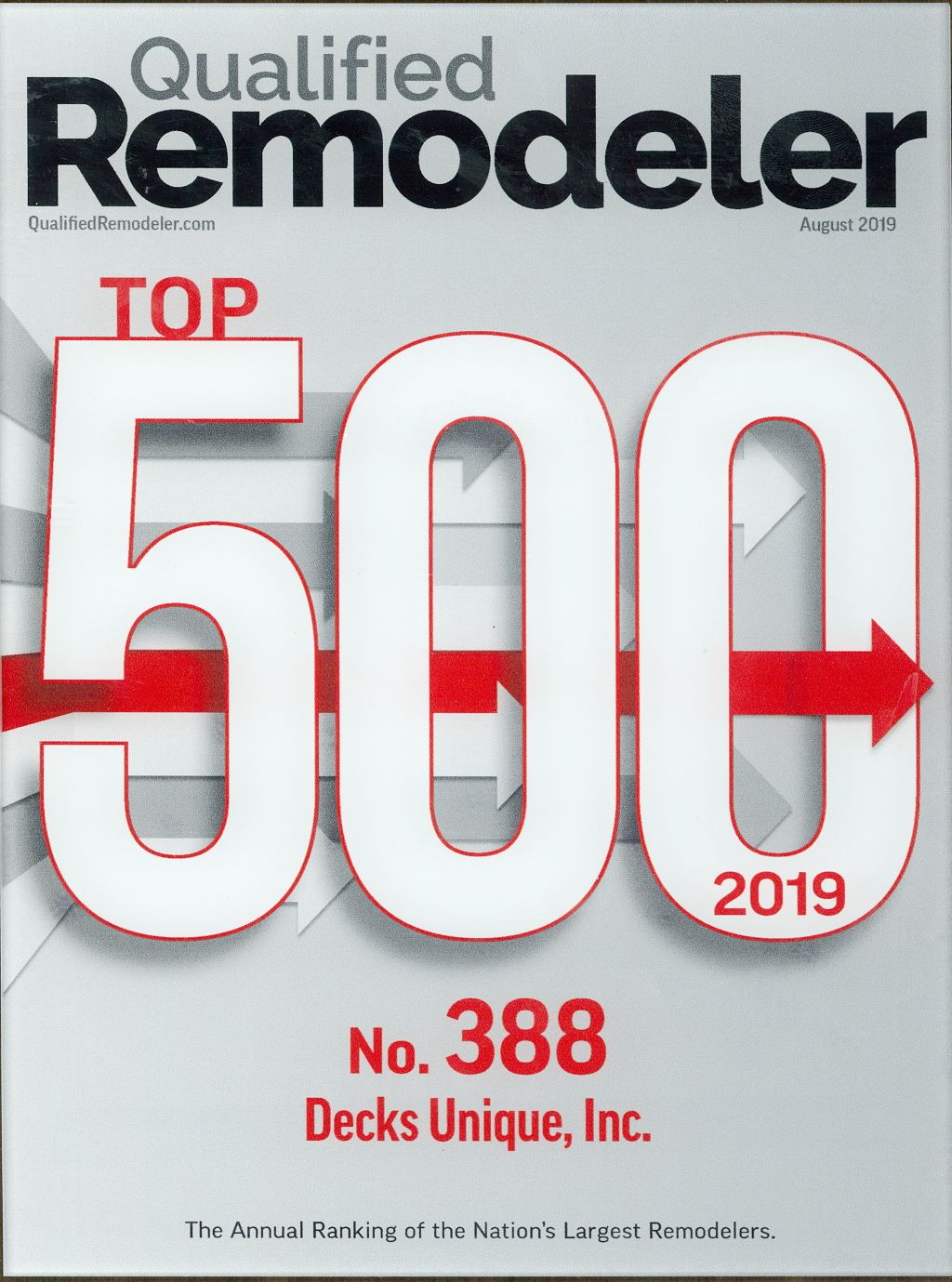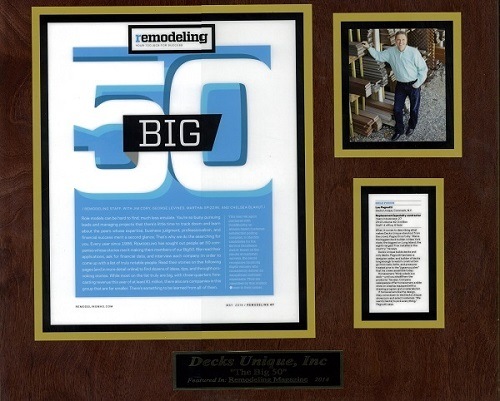 What Our Clients Say
About Decks Unique
The design of the deck is beautiful; the materials are of the highest quality, and the construction if flawless [...]
We were very impressed with the quality of the workmanship and the contractors were quick and very clean [...]