Skip to Main Content
Custom Decks for Mineola Yards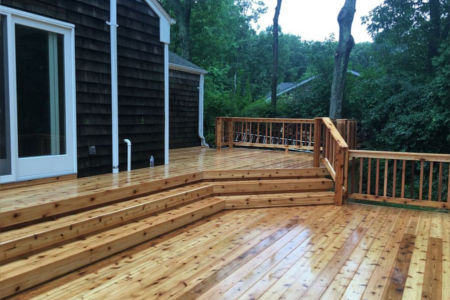 If you own a home in the Mineola area and are looking for professionally built Custom decks then give the experts at Decks unique a call today and see what they can do for your custom decking needs. Whether you have a large deck or a small one our professional staff has the knowledge and the expertience needed to ensure that you will have a quality finished product.
There are many uses for a custom deck as it provides a place that is safe for you to enjoy the great outdoors without having to give up all of the comforts home home. Call our trained professionals today and see what they can do for all of your home decking needs whether you are looking for something large or small our experts have you covered.
Decks Unique is a professional custom deck builder providing quality services.
Offering Long Island Quality Deck Designs and Services:
What Our Clients Say
About Decks Unique
The design of the deck is beautiful; the materials are of the highest quality, and the construction if flawless [...]
We were very impressed with the quality of the workmanship and the contractors were quick and very clean [...]